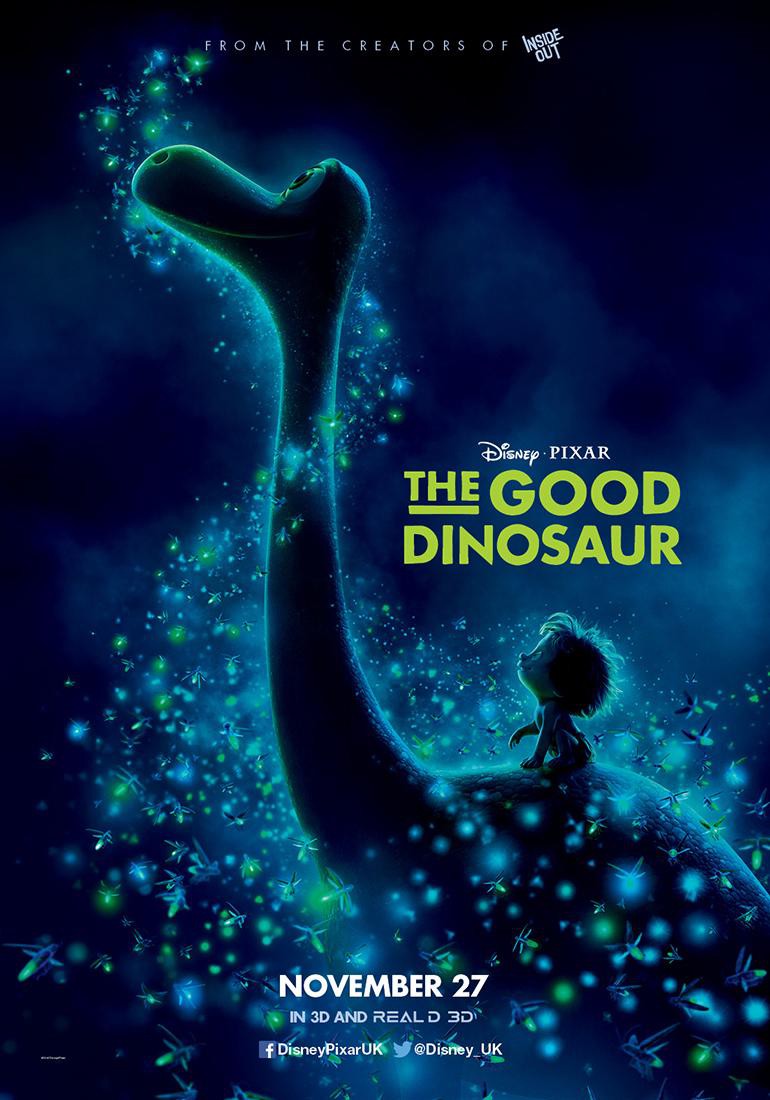 The Good Dinosaur
Directed by Peter Sohn
Written by Meg LeFauve, Peter Sohn, Erik Benson, Kelsey Mann, and Bob Peterson
Starring: Raymond Ochoa, Jack Bright, Sam Elliott, Anna Paquin, A.J. Buckley, Jeffrey Wright, Frances McDormand, Steve Zahn, and John Ratzenberger
★★★☆☆
In their storied 20 years of producing animated features Pixar has only completely dropped the ball once, and with "The Good Dinosaur" they drop the ball again. With "Inside Out" being released earlier this summer, 2015 marks the first year that Pixar has released two movies in one year. The shadow of "Inside Out" looms too large over "The Good Dinosaur." The two movies are night and day regarding overall quality, depth of the narrative, and complexity of the movie. "Inside Out" is not only one of Pixar's best movies but it one of the best-animated films of all time.
One good thing that can be said about "The Good Dinosaur" is that the movie was well animated. The environment is animated in a way that the trees, the river, the rain, and the ground all look photorealistic. The film looks beautiful.
The story is a shallow narrative that does little to explore the film's central metaphor of making your mark. In fact, I am not even sure that the movie contains a cohesive narrative. The film follows the young dinosaur from point a to point b, but nothing happens along the way. The movie is essentially a series of transition shots that take you from scene to scene, without any strong narrative ties.
Even with its flaws "The Good Dinosaur" is not an outright bad movie, Pixar set the bar too high with "Inside Out" and with "The Good Dinosaur" releasing only five months after, there was no way for this movie to measure up to "Inside Out."